7 Dessert Making Channels You Should Follow Right Now
If you are a dessert lover and need inspiration and some guidance, you need to check these channels out to learn everything you need to know about desserts.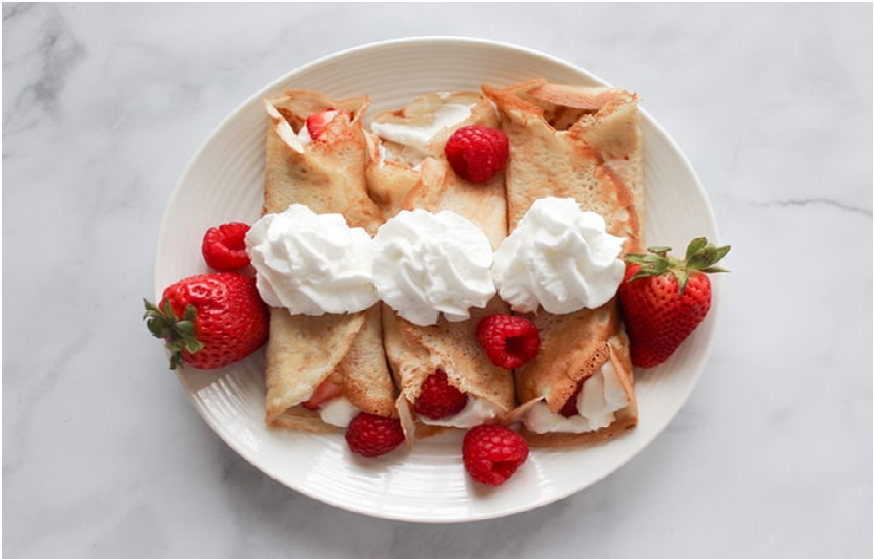 Sugar Geek Show
Including Sugar Geek Show many of these channels are available either on your TV or internet. You can even download the videos on your phone or get the text recipe on your phone and get baking. For good internet we would suggest tds internet if you are someone who has an individual use, it comes with several offers from low to high speeds.
Sugar Geek show is the kind of channel where you will find all classic fool-proof recipes that are just right if you are planning to become a home baker and sell your cakes. She tells you all the tips and tricks and her recipes are perfect to get your cake just right. She has recipes from easy to complex all kinds of cakes, even the basic ones.
Nadia Bakes
Nadia bakes is a show that makes you feel like you are in a bakery heaven. Nadia bakes both sweet and savory and always brings innovation to even the simplest recipes. The show is not available everywhere but if you have access to a Netflix account this show should be on your list. Nadia takes the simplest recipes and makes them innovative in terms of taste, texture, and the look. She loves mixing and matching different recipes and her innovations are never odd. It is also very therapeutic to watch her bake and cook things with so much fun and patience as ifshe ismaking art. The best thing about this show is that it makes you want to get into that kitchen and be creative with the ingredients you have.
Food Network
Food network is a must have because it has literally every single recipe on this planet. Even though it is not that extra ordinary, food network will have all the recipes you want and is easiest to access than the rest of the channels. One more thing about it is, if you are a stay at home mom or a host, food network has recipes to all the common foods that people would have on a party in your house, so it would be easy to plan your menu using this channel's help. While the others might be experimental, this one is classic and caters to your everyday meal ideas.
Joy Of Baking
This channel is desert heaven and we are not kidding. This is one of the oldest channels among all of these on YouTube and is also the oldest one to have a website. Along with properly written recipes, they have detailed videos discussing the recipes and the dos and donts for the specific recipe. The woman discusses all the possibilities that could make the recipe go wrong, the must haves and the things that could be changed. In one video, she tells you literally all you need to know to be able to make that one desert.
Cupcake Jemma
If you are planning on pursuing a baking business, cupcake Jemma should be your go to channel. She teaches you all the technicalities of a cake from the ingredients, to baking, to temperature, to decorating. She has plenty of videos discussing different cake decorating tips and tricks. Her other videoshave plenty of cake, cupcake and cookie recipes. This is every cake business owner's go to YouTube page.
Chelsweets
If you are a cake decorator, and are looking for techniques about cake levelling, stacking, crumb coating, choosing the right frosting, packaging and delivering, you need to follow this channel on YouTube. This woman teaches beginners from scratch. She provides the recipe, and then guides you from simple syrup to the last piping on the cake. This channel is not very fancy and is of a home based cake decorator herself. She shares her own tried and tested tips and tricks with the people who are also selling cakes from home and learning.
Pauline Cake
This Russian cake decorator is drop dead gorgeous and so are her cakes. She makes the most flawless gourmet cakes you will ever come across. She often teaches how to make cakes in a very easy way and the best thing about her cakes is that they are a work of art and very unique. She makes sculptures out of cakes, 3D designs, flower gardens, and all the things that you might never have seen in cakes. Her cakes are not your common cliché cakes and are definitely one a of a kind. When you see Pauline you will definitely fall in love with her, but what makes you stay are her immaculate cake designs. Her cakes are what you call picture perfect designer cakes. Therefore, if you are looking for inspiration to start baking and being creative, Pauline cakes should be your inspiration.