Why people love to pursue MS in Ireland?
Ireland is a popular choice among people looking to pursue their Master's studies. Several factors such as MS in Ireland fees, the quality of education, financial aid, etc, contribute to making Ireland a popular destination for pursuing MS. Several other factors are listed below.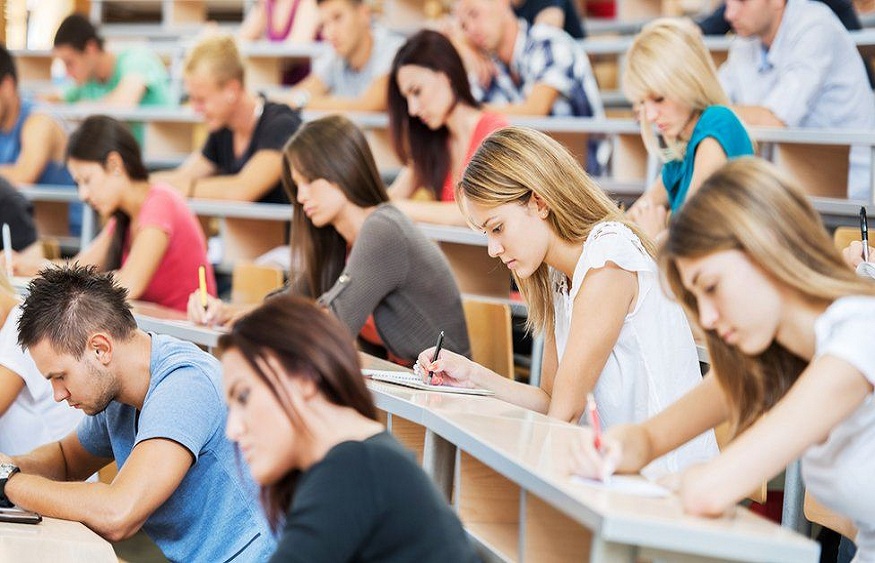 Quality of education
Ireland houses several globally acknowledged universities that have ranked highly on the global index, time and again. It is the hub of quality education with multinational exposure. Therefore, there are various highly acclaimed universities to choose from. Moreover, the universities in Ireland offer various distinctive courses in many streams. This attracts students from different academic backgrounds. Thus, Ireland is heaven for MS aspirants with so many universities and courses to choose from.
Medium of Instruction
Irish universities offer courses in the English language. Since English is widely spoken throughout the world, this ensures that students do not face any language barriers. With language no longer a limiting factor, people from different walks of life apply to universities.English serves as a common ground for people from different linguistic backgrounds to communicate. It is a global language and adapting it as the medium of instruction enables students from different parts of the world to access quality education, exchange cultural values, and grow throughout the entire process.
Diversity
Ireland attracts students from all nationalities and cultures owing to its inclusive and mutually respectful academic environment.This exposes students to a rich multicultural experience. Irish universities are well known for inclusivity and a cosmopolitan atmosphere. Hence, students get a fair opportunity to grow together along with an inclusive international perspective. The diversity is not just limited to the student body, many universities across Ireland have international faculty and even administration staff. Hence the universities offer a refined globalized environment. Irish universities offer several student exchange programs with universities across the globe, this further helps in cultural exchange and provides a global experience. Several inclusive policies have been formulated and adapted from time to time to eradicate any form of discrimination against anyone on campus.
Research
Most universities in Ireland are research-oriented. The focus is on learning through continuous research and innovation. Irish universities are well known for the contribution that they have made in the field of research, over the years. Hence, when you study MS in Ireland, the faculty emphasizes research work. This is one of the many reasons why students place Ireland relatively on top of their potential universities list for MS. The majority of universities are well-equipped with world-class research facilities. The faculty as well as the government of Ireland encourages and facilitates collaboration with various industries. The government has actively launched schemes for encouraging research in the universities. This fosters a healthy learning environment and inspires students to engage in innovation.
Post-study work options
Ireland offers its international students to apply for the "Stay Back" or "Graduate visa" scheme. These schemes provide students with an opportunity to work in Ireland upon completion of their degrees. Once you have completed your degree in Ireland as an international student, you may enroll in the said schemes and work in the country for 12-24 months. The job profiles and duration of the job depend on the scheme you are enrolled in and your level of qualification. This option lets you gain work experience on an international level, which is sure to boost your career graph.
Job opportunities
Right after discussing post-study work options, the first question that arises is whether there are enough job opportunities. Ireland is a growing economy with many multinational companies having established their presence in the country. This creates a lot of job opportunities in various industries, providing students with optimum scope. Since the primarylanguage of communication in Ireland is English, international students undoubtedly have an edge over the others when it comes to employability skills. Irish universities also maintain alumni records quite well. Since the alumni network is extremely widespread and diverse, you will find graduates from your alma mater all across the job market. This is an added benefit of pursuing an MS from Ireland.
Environment
The environment of the universities in Ireland is such that it readies you for the real world. With such diverse exposure, you learn the art of dealing with people from varying backgrounds. This is an essential skill for your career. The environment is largely English speaking so your communication skills develop exponentially. All of these add up and help you manifold in your career prospects.
Quality of life
Ireland offers a decent quality of life. With its rich cultural and historic heritage, the country has something to offer to everyone. The overall experience of living in the cities of Ireland is exceptional. There are always new cultures, beliefs, and vibrant cities to explore. The cities are well-equipped with proper healthcare systems and other such necessities. The overall atmosphere is quite welcoming so you never have to worry about lacking a sense of belonging.
Safety
Ireland is one of the safest countries in Europe for international students. Going by student testimonials, Ireland has always felt safe and has welcomed international students with open arms. There has never been any major concern regarding student safety in Ireland. It has time and again proven itself as one of the friendliest and safest abroad study destinations for students.
Financial aid
Students who want to pursue their MS from Ireland can avail scholarships and other forms of financial aid. The universities offer several schemes to help international students financially, thus making education affordable and accessible to all.Some scholarships are also available for specific programs. Whereas some universities have a provision for reductions in tuition fees given that the academic record of the student is impressive. With thorough research, one can easily find the best-suited financial aid available to them. Apart from this, Irish universities also allow international students to take up on-campus part-time jobs during the academic year and full-time jobs during semester breaks. This helps students earn while studying so that they can cover up their living expenses.