What Is the Best Way to Find English Teaching Jobs in Abu Dhabi?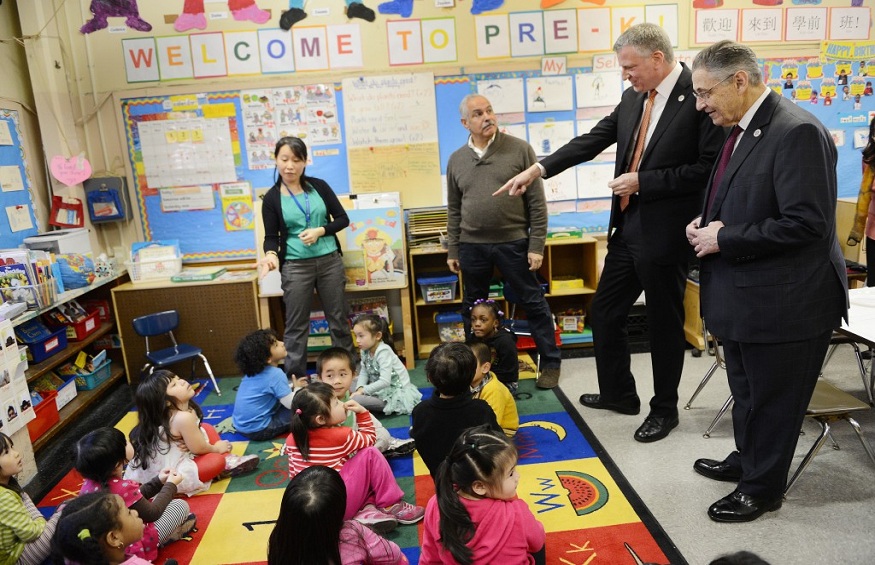 The first step in finding English teaching jobs in Abu Dhabi is to make sure your resume is up to date. Make sure to include where you are currently living and working, where you lived and worked before that, and where you went to school.
Make a bulleted list of what your qualifications are. Include any certifications, like TEFL or CELTA, that you have obtained.
Be sure to include contact information for the schools for which you have taught previously so that any prospective employer may verify your employment history.
Finally, don't forget an important accessory: the cover letter. Many employers see the cover letter as a way of learning more about who you are as a person and not simply as an applicant on paper (or on-screen).
Use this opportunity to tell them a little bit about yourself, but keep it brief.
Research the international school culture in Abu Dhabi.
Another important step in finding a teaching job in Abu Dhabi should be researched. The Council of International Schools (CIS) publishes a list of international schools that have received accreditation, and the UAE Ministry of Education also has a list of accredited schools.
These sources can give you a good idea about which international schools are reputable and well-run, from which you can narrow down your options to find the perfect fit for you.
The Ministry of Education is responsible for licensing schools and teachers in the UAE, so it's important to make sure your school is legitimate before applying for anything, the last thing you want is to show up on moving day only to find out your job doesn't exist.
Find a school that matches your teaching style.
Once you've been offered a job, it is essential that you find the right fit. Different schools will have different needs and expectations for teachers. Ask yourself a few questions to find the best match for you.
What type of school is it? Is it a private school or an international school? Is there an international English curriculum involved? Are the students Emirati nationals, expatriates from other Arab countries, or from other countries around the world such as Europe and Asia?
How big is the school? Do you prefer working with small groups of students in a smaller environment or teaching in large classes in a big institution?
What age group will your students be? Do you want to work with younger children or older ones (up to 18 years of age)?
Meet the requirements to teach in Abu Dhabi.
Before you begin applying for jobs, it's important to ensure that you meet the requirements to teach in Abu Dhabi. Here is a checklist of the basics:
Minimum of a bachelor's degree from an accredited university (and other degrees/qualifications can help)
Minimum of two years of teaching experience
Native English speaker status (or equivalent level in your language)
Passing a background check and medical exam with a clean bill of health
Look for English teaching jobs on LinkedIn.
Looking for English teaching jobs on LinkedIn is extremely easy. Simply search "English teaching" or "ESL" in the search bar and add your location to the search (e.g. Abu Dhabi, United Arab Emirates, Middle East, international school sector).
You can also narrow down your search by selecting specific job titles from the results page. We recommend searching for jobs posted within the week or month to see the most up-to-date opportunities available.
You can also upload your CV directly onto your profile and make it public so that recruiters will be able to find you when looking for new ESL teachers.
Use a recruiter who can provide you with multiple options and an insider's perspective on teaching abroad.
When you decide to teach English in Abu Dhabi, working with a recruiter can make the transition easier because they know what's out there and what is required.
Recruiters can also provide a local perspective. They can help you navigate the visa paperwork, teaching certificate requirements, and salary negotiations that come with landing a job.
It's essentially their job to help international teachers find their perfect professional match in Abu Dhabi.
A recruiter will work with you on an individual basis, providing multiple options for jobs that are available in your preferred grade level, subject, or school type.
They will also offer assistance when it comes to finding accommodation, advise on how much money to bring for your initial expenses, and help you get settled into life as an expat.
There are many benefits of teaching English in Abu Dhabi.
The opportunities are practically endless. Once you have a TEFL or CELTA certificate, you can begin looking for English teaching jobs in Abu Dhabi.
For example, the UAE government ensures that all public schools have an English language teacher for each class, and these teachers receive contracts lasting around two years.
Many international schools also require their teachers to be native speakers of the target language and thus provide great opportunities to teach in Abu Dhabi.
All of this means that there are plenty of jobs available, you just need to know where to look.
Abu Dhabi is one of the safest cities on earth (and is especially secure compared with many other places in the Middle East). The country has an extremely low crime rate, so women can walk around freely without fear of assault or harassment by strangers.
This is a huge benefit considering how female travelers are often limited by safety concerns when choosing vacation destinations and job locations abroad.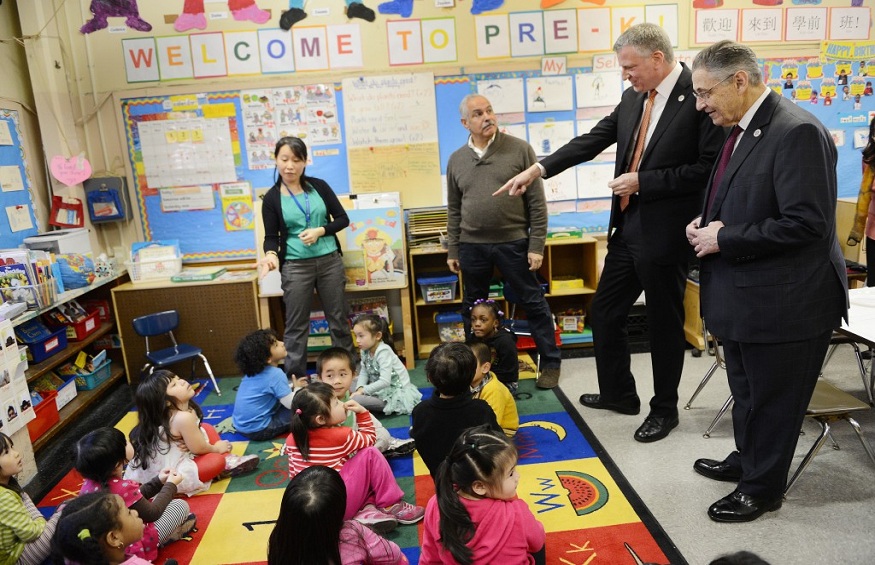 Living and working overseas is one way to see the world without breaking the bank, while many people go into debt traveling for extended periods of time, teachers who work abroad usually save money thanks to low living expenses and generous benefits packages.
Teaching English in Abu Dhabi allows you to do just that: earn enough money both to support yourself while living abroad and then use what's left over for travels outside of Abu Dhabi as well.