How to write a great headline in 5 easy steps
A headline is the most important part of your website. It's what people see first, and it can make or break a visitor's impression of your site. Visitors create an opinion about your website instantly – in fact it only takes 0.05 seconds to form an opinion. They look at your headline and decide if they want to continue reading or not. If the headline doesn't grab their attention, they move on to another site that does.
So, if you want more visitors to read your content, you need to write better headlines. If you aren't sure how to write a good headline, here are 5 easy steps: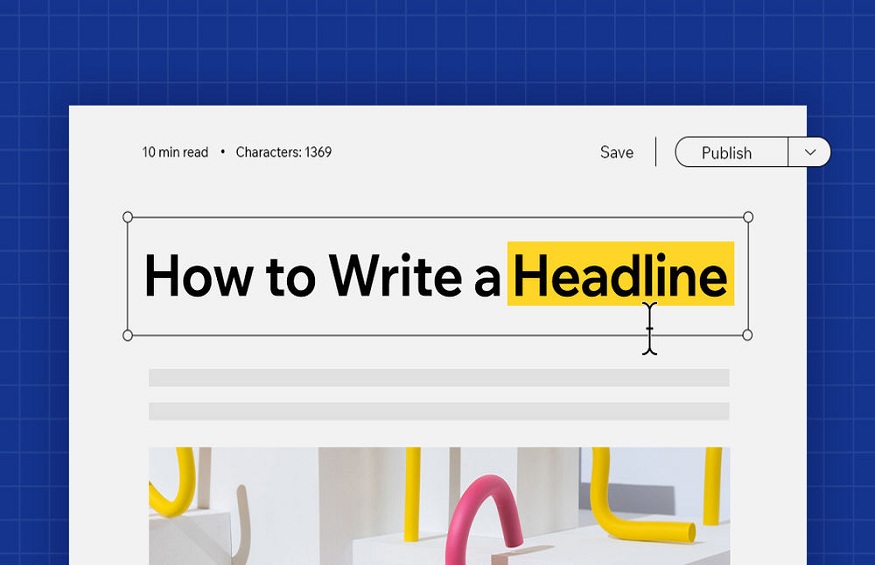 1. Make your headline simple, direct and benefit-oriented.
Don't use more than 15 words in it.
Don't try to include too much information in one headline. It's better to write a few different headlines, test them out and choose the best one. When possible, use numbers (e.g., "10 tips for healthy eating") or statistics ("Unhealthy food contributes to 1/3 of deaths in America") because these help highlight how big an issue is and how many people are affected by it.
Use emotion-inducing words in your headline like "new", "best", "popular", etc., because they help attract attention and increase click throughs (CTR).
2. Write about 10 different headlines before you pick the best one.
You might think that your first headline is perfect, but there are probably nine other versions that are even better! Write out each one on a separate piece of paper, then go through them all again later when you've had time to mull over them – this time with an eye for what works best for each one.
3. Use a headline analyzer to test the quality of your headlines.
Headline analyzers are a great way to see how strong your headline is and what you could do better. Some of the most popular headline analyzers include CoSchedule's Headline Analyzer, HubSpot's Free Headline Analyzer and BuzzSumo's Headline Analyzer.
4. Your headline should evoke emotion.
A headline with emotion will make people want to click on it because they are curious or excited about what's being offered in the article. Also, if you can make them feel like they're part of something bigger than themselves, they'll be more likely to become engaged with your brand (and buy from you!).
A good headline will make them feel something – whether it's happy, sad or angry – but whatever it is, make sure it motivates them to click through and read more of your content.
5. Proofread your headline for spelling, grammar and readability.
This one seems like it should be obvious right? But so many people forget to proofread their headlines before publishing them! The last thing you want is for someone to click on your article only to find out that it's poorly written or doesn't make sense because there were spelling mistakes or grammatical errors in the copy itself.
The most important part of your content is how you present it.
Many people think that the headline is unimportant, but that is just not true. You can have the most brilliant article or blog post in existence and if your title doesn't highlight and entice the reader, it will never read it. However, once they find what they are looking for, they will be more likely to share your content with their friends on Facebook. So if you always want to get your message read, write a great headline and use it wisely.